Cannabis trials start on patients
The first clinical trials of cannabis-based medicines involving patients suffering from MS, spinal cord injury and other forms of severe pain have been given the go-ahead.
They will be carried out by GW Pharmaceuticals; the company licensed by the UK Home Office to research and develop prescription cannabis-based medicines. If successful they could lead to cannabis-based drugs being made widely available within three years.
The trials, to be conducted at a number of locations, will begin in the Pain Relief Clinic at the James Paget Hospital, Great Yarmouth, under the supervision of Dr Willy Notcutt. Dr Notcutt said: "Our aim is to test some of the claims which have been made for the medicinal qualities of cannabis in a structured clinical research programme. This is an exciting moment, and we hope very much that our findings will lead to significant improvements in the pain relief available for sufferers of MS and other debilitating conditions."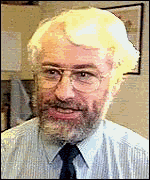 "I have been involved in trying to get movement in this area for many years now. It has been a long haul from the wilderness but I am just thrilled that we have got there first, Now I hope that this is the thing which ignites the blue touchpaper to get these trials going all over the country. In the last two years everyone has woken up to the fact that cannabis used as a medicine is something that should not be ignored and now at last we will be able to do something about. It has been around as a medicinal drug for 5000 years but it has never been in a medicine form before. So until this point we have not been able to do any proper clinical tests as you cannot really use cannabis smoked in a joint or taken orally as the basis of a clinical trial."
Dr Notcutt said that while some might consider the announcement controversial, those suffering from debilitating diseases would welcome the news who for years had asked for proper clinical trials. He urged anti-drug campaigners to consider the trials, which are not Government-funded, as a medical step forward and not see them as the start of a relaxation in current drug laws. "I don't think people can argue this because you can prescribe heroin as a drug - and I don't talk about heroin as a painkiller in the same breath as heroin as a recreational substance. These trials cannot in any way be linked with drug abuse, it is an entirely different thing,"
He said it was a misconception that those suffering debilitating illnesses would receive the same feeling from the drugs as recreational users or that they would take such high doses. "A lot of patients are incapacitated by the pain but they don't want to be incapacitated by taking so much that they get high."
Tests will be carried out using a device that sprays medicine under the tongue so that it is absorbed by the body rather than swallowed. Only a strictly limited number of patients will take part in the first trials. However, it is expected that some 2000 people will eventually take part in the trial programme over the next two to three years.
Doctors or patients interested in the trials can find out more at the GW website. Click here to see full details.
Dr Geoffrey Guy, announcing the launch of the licensed trials, said the numbers of people who could have their suffering relieved was mind-boggling and the trials would help to establish the dose needed to relieve pain, and the best way of delivering the drugs to patients. He said: "There is a considerable body of evidence to suggest that cannabis may have a number of medicinal uses, including the relief of pain and spasm in multiple sclerosis, and for pain relief in disorders such as spinal cord injury and neuralgia. We are now well on the way to being able to demonstrate this in a controlled clinical research environment."
Two thousand patients will take part in the trials over the next two or three years. They will spray the cannabis under the tongue from where it will be absorbed quickly into the system.
"We hope to demonstrate to the authorities the safety and efficacy of the medicine," said Dr Guy. "There are patients who will benefit from these medicines but who would not think of taking cannabis if they had to break the law."
GW has already completed preliminary trials in which a small group of subjects took different cannabis preparations to determine the safe range of dose. GW has set up a database for patients who may be suitable for participation in clinical trials.
The government has indicated that if the trials were successful it would be prepared to amend the Misuse of Drugs Act 1971 to allow the prescribing of a cannabis-based medicine. GW hopes to market prescription medicines as early as 2003.
The Medical Research Council is also about to conduct trials on cannabis. Neurologists will use different compounds of cannabis in capsule form.
It is estimated that 10,000 people suffering acute pain and distress take cannabis illegally. One of them is 52-year-old Elizabeth Ivol. She and 8,000 other MS sufferers regularly use cannabis in defiance of the law. She risked jail three years ago when she was caught growing marijuana at her home in the Orkneys but escaped with an admonishment.
Since then she has continued to use the drug and to supply it to other sufferers. She said yesterday: "There is a huge network of people who are using cannabis and helping each other get the drug. One of the favourite ways of taking it is in melted chocolate. It controls my pain, which is otherwise unbearable. One thing that happens to me is that my eyesight goes. I only need to smoke cannabis and my vision is restored."
There are 85,000 people suffering from multiple sclerosis and 45,000 with spinal cord injury - two conditions being targeted in the trials.
Labour MP Paul Flynn, who has a Bill to legalise medicinal cannabis coming before the Commons, said: "I'm sure the trials will be successful. Cannabis was even used by the Egyptians who built the pyramids."
The prospect of the government legalising the use of cannabis for medicinal purposes is still at least two to three years away.
Geoffrey Guy, chairman of GW Pharmaceuticals, has two Home Office licences to research the medical uses of the drug, said the company had completed the first human trials in November.
The company is testing a cannabis-based prescription medicine that would give patients the medical benefits of dope but without the "unwanted psychoactive side effects" - or the high - and without the health dangers associated with smoking.
Downing Street and the Home Office rejected reports yesterday that a deal had been struck between Tony Blair, Mo Mowlam and Jack Straw that the use of cannabis for medicinal purposes would be given the go-ahead later this year.
The cabinet office minister wanted a government-ordered review of whether cannabis should be decriminalised while the home secretary is adamantly opposed to any relaxation of the drug laws.
Downing Street reiterated yesterday that the Prime Minister was waiting to see the results of the clinical trials before any decision was arrived at.
Dr Guy said that the newspaper reports had simply confirmed the "government's long-held view that it intends to allow cannabis-based medicines to be prescribed to patients once clinical trials are completed.
"GW's trials aim to demonstrate quality, safety, and efficacy to the satisfaction of the medicines control. The reports provide further reassurance that once MCA approval is obtained for cannabis-based medicines, the government will reschedule these products so as to allow prescription use."
The Home Office minister, Lord Williams, told the company early in 1998 that "if and when the benefits of cannabis-based medicine are scientifically demonstrated... the government would be willing to propose an amendment to the misuse of drugs legislation to allow the prescription of such medicine."
A Home Office spokesman confirmed yesterday that the policy had not changed.
GW Pharmaceuticals grew its first crop of 5,000 cannabis plants last summer in a secret greenhouse in the south of England. It eventually hopes to grow 20,000 plants at the site, which is being guarded around the clock.
The powder from the plants will be made into capsules or given to patients using an inhaler.
American reports
By cultivating marijuana and testing the most promising of its more than 100 ingredients, GW hopes to develop drugs for a variety of ailments, a company official said at the first national conference for health professionals on the medical uses for marijuana.
The privately owned company, GW Pharmaceuticals Ltd, is ''trying to turn an illegal plant into a pharmaceutically regulated product'' by developing cannabis-based medicines that are not smoked, said Dr. David C. Hadorn, the company's North American medical director. GW is studying what it believes will be the most promising ingredients of marijuana in a structured research program.
Full-scale testing eventually will involve about 2,000 patients in England, Canada and the United States, and the hope is to develop a licensed product by 2003, Hadorn said.
The University of Iowa's colleges of nursing and medicine sponsored the two-day conference to help health care professionals and providers learn how to obtain and properly use medical marijuana.
Melanie C. Dreher, the nursing school's dean, said the conference was needed because thousands of Americans use marijuana medically even though it is illegal in most states. Voters in at least seven states (Alaska, Arizona, California, Colorado, Nevada, Oregon and Washington) have approved initiatives intended to make marijuana legal for medical purposes. But many doctors are afraid to recommend it because the federal government has threatened to prosecute them.
The American Medical Association supported the Iowa conference by awarding doctor participants credits toward their continuing education.
No government officials were among the 250 patients, doctors, nurses and lawyers who attended the conference and at telecasts in seven medical centers in the United States and Canada. Dr. David Satcher, the Surgeon General of the Public Health Service, declined an invitation.
"The challenge is to quit using illegality as an excuse not to discuss medical marijuana," said Mary Lynn Mathre, an addictions nurse at the University of Virginia and co-director of the Iowa conference.
With her husband, Al Byrne, Ms. Mathre founded Patients Out of Time; a non-profit group based in Virginia that promotes the legal use of medical marijuana and that helped organise the conference.
In a government-commissioned study a year ago, the Institute of Medicine of the National Academy of Sciences said that some of the ingredients in marijuana were potentially effective in treating pain, nausea and severe weight loss from AIDS. The institute also urged rigorous testing of marijuana for other ailments.
Dr. Hadorn of GW Pharmaceuticals said his company was concentrating on eight principal ingredients of marijuana. The amount of these ingredients, which are members of the cannabinoid group, varies in each naturally grown plant. To standardise the amounts, GW has cloned, cultivated and harvested tens of thousands of marijuana plants, in a greenhouse at a secret location in England.
"We are the only people in the world licensed to grow pharmaceutical-grade cannabis," Dr. Geoffrey Guy, who founded GW Pharmaceuticals in December 1997, said in a telephone interview today. He added that the National Institute on Drug Abuse in the United States grows marijuana, but that it is not standardised for pharmaceutical grade.
By cultivating cannabis under highly controlled indoor conditions, GW hopes to satisfy criteria set by the Food and Drug Administration and similar governmental agencies world-wide so it can eventually market the most effective combination of ingredients as prescription drugs. Dr. Guy estimated that it would cost at least $16 million to market the first marijuana product.
To avoid the dangers associated with smoking, GW Pharmaceuticals aims to develop non-smoke delivery systems like inhalers and nebulizers. The company is starting with products that are absorbed after being sprayed under the tongue and is initially concentrating on the components known as THC (tetrahydrocannabinol) and CBD (cannabidiol), Dr. Hadorn said.
GW Pharmaceuticals hopes to start testing on a small number of people in the United States later this year, Dr. Guy said. The company has held discussions with all appropriate American agencies, but Dr. Guy declined to say where the tests would be conducted.
Dr. Juan Sanchez-Ramos of the University of South Florida in Tampa said he learned about GW's efforts at the meeting. He said he hoped eventually to determine whether an ingredient of marijuana could help in Parkinson's disease by controlling the unwanted constant twisting movements that often develop among users of a drug called L-Dopa. Dr. Sanchez-Ramos said Parkinson's disease patients who claimed relief after smoking marijuana gave him the idea of studying the drug for that condition.
Sources: Express, Express on Sunday (UK): Anthony Bevins, political editor, Eastern Daily Press (UK): Rachel Buller, Guardian, The (UK): Alan Travis, Home affairs editor, San Francisco Chronicle (CA) & New York Times: Lawrence K. Altman